Welcome
It is time to reserve/pick up your spring chicks. Don't wait, as some breeds sell out fast.
Click here for the new 2014 bird price list.
We are located in Athens, New York, 30 miles south of Albany, New York near the Hudson River.
It is important to us to provide a quality product and poultry education for the back yard customer and hobby farmers. We provide an opportunity for our customers to purchase a small number of chicks with ages over 3 weeks old.
We promote poultry raising by attending poultry shows, joining poultry associations, sharing show quality chicks, providing education to our customers, encouraging and supporting youth programs such as 4-H.
We continually strive to practice biosecurity guidelines. Yearly, our farm is inspected, flock tested and NPIP certified by New York State.
***********************************
Our newest endeavor is to promote therapy chickens. It is such a joy to bring my Polish bantam chicken to the nursing home. Mom and her friends just light up when they pet her. Pictures at a nursing home.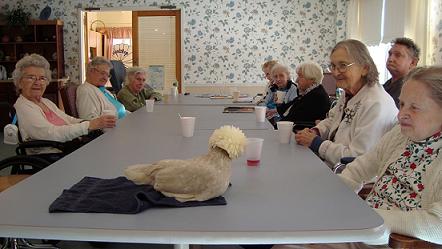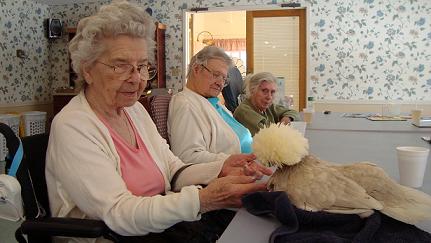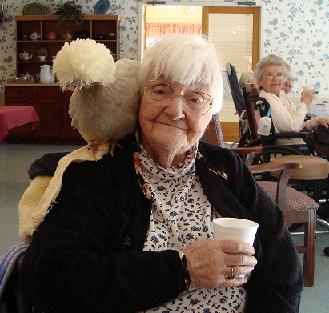 Mary Wase
Updated March 2012
Email