Story of Peedie, my pet
**********************************************
Peedie - baby blue Pied 2 hours old. This is the first successful hatch in an incubator.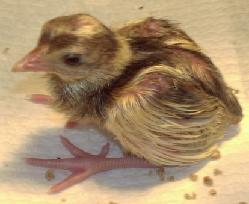 Peedie enjoying my curtain rod.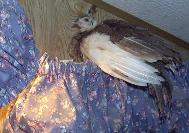 Peedie pretending to be a big boy at 4 months.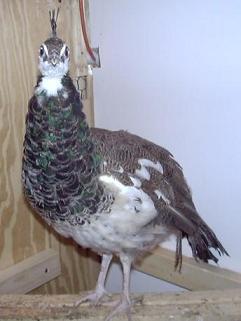 Peedie at 1 1/2 years old. He is developing into a fine gentleman. His favorite treat is peanuts and grapes.
Email
**********************************************