Rhode Island Red Chicken
Rhode Island Red is one of the oldest breeds of chicken developed in America. Dating back to the 1840s. Poultry farmers of Rhode Island developed these chickens for large eggs and meat. The males will average 8 1/2 pounds and the hens will average 6 1/2 pounds. I raise the dark red large standard size. My Rhode Island Reds have mostly the Underwood line.
Picture below is a very nice pair that I purchased from Betsy Muehleip, Ten Strike Ranch , Galena, Il. These are from the Underwood bloodlines. .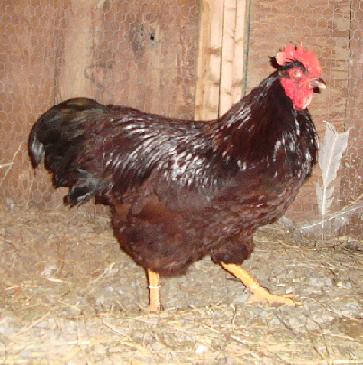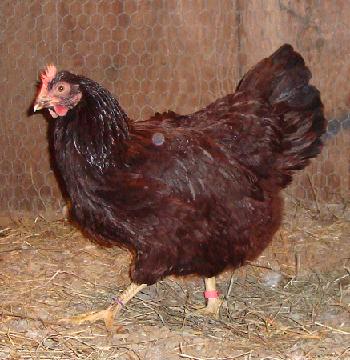 Pictures by Tamara Photography taken at the Cobbleskill Poultry Show September 2010. This hen is from Rademaker line: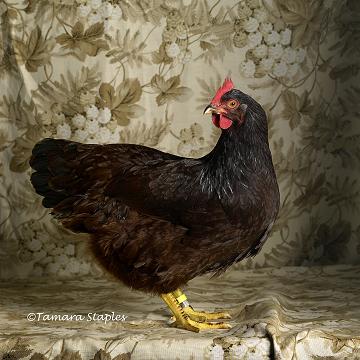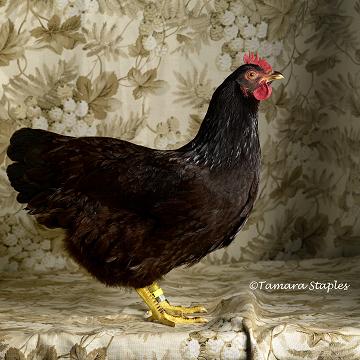 Sarah showing her RI Red hen at the Cobleskill poultry show.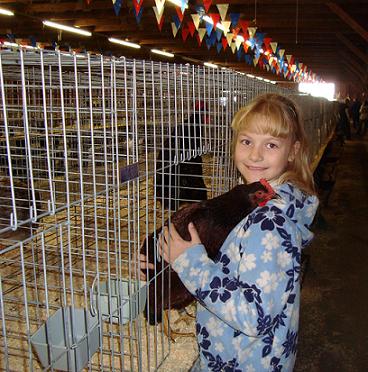 Click here for the new bird price list.
Email